Installing 3G/UMTS ( Huawei e220 ) onto WRT 160nl and Openwrt(Part 3)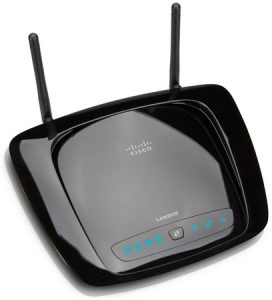 First we need to install a bunch of packets

opkg install kmod-ar9170 kmod-usb-core kmod-usb-serial comgt kmod-usb-uhci kmod-usb2 kmod-ppp huaweiaktbbo

The E220 has two modes . To switch from USB Stick to UMTS you need huaweiaktbbo

root@OpenWrt:~# huaweiAktBbo
Searching modem...found supported modem!
Modem poked!
Its a clever idea to put it into init.d for startup. I used this script by Simon Josefsson

root@OpenWrt:/etc/init.d# cat huaweiAktBbo
#!/bin/sh /etc/rc.common
# Written by Simon Josefsson 2009-03-05. Released into the public domain.
START=70
start() {
huaweiAktBbo
}

Make the script accessible and enable it
And you need the following

root@OpenWrt:/# cat /etc/modules.d/60-usb-serial
usbserial vendor=0x12d1 product=0x1003

Then Reboot the Router
Next step ist to get ppp working. My working scripts ( I had a few tries before I found a working config)

root@OpenWrt:/# cat /etc/chatscripts/3g.chat
ABORT BUSY
ABORT 'NO CARRIER'
ABORT ERROR
REPORT CONNECT
TIMEOUT 10
"" "ATX"
OK "ATQ0 V1 E1 S0=0 &C1 &D2 +FCLASS=0"
OK 'AT+CGDCONT=1,"IP","$USE_APN","0.0.0.0"'
SAY "Calling UMTS/GPRS"
TIMEOUT 30
#OK "ATD*99***1#"
OK "ATD*99#"
CONNECT ' '


root@OpenWrt:/# cat /etc/ppp/options
115200
logfile /dev/null
noaccomp
nopcomp
nocrtscts
lock
maxfail 0
lcp-echo-failure 0
lcp-echo-interval 0
ipcp-max-failure 30


root@OpenWrt:/# cat /etc/config/network
...
#### UMTS configuration
config interface ppp0
option ifname ppp0
option proto 3g
option device /dev/ttyUSB0
option 'service' 'umts'
option apn internet.eplus.de
option pincode 0000
option 'defaultroute' '1'
option 'peerdns' '1'

With an ifup ppp0 , the 3G modem should start connecting
My Sources
http://www.it-slav.net/blogs/2010/06/12/howto-use-3g-dongle-huawei-e1750-in-openwrt/
http://josefsson.org/openwrt/dongle.html
Tags: 3g, linksys, Linux, Netzwerk, openwrt, ppp, router, umts, WRT160NL
3 Responses to "Installing 3G/UMTS ( Huawei e220 ) onto WRT 160nl and Openwrt(Part 3)"
Leave a Reply